Vigor Technology Will Take Part in the Bauma CHINA 2018 in Shanghai
As one of the most important events in Asian construction industry, Bauma CHINA has already become an effective demonstration platform for product presentations and a face-to-face communication platform between international buyers and suppliers in construction industry. As the Bauma CHINA 2018 is on the corner (Nov. 27th - Nov. 30th, 2018), we sincerely invite partners from all over the world to visit our booth - E5.689.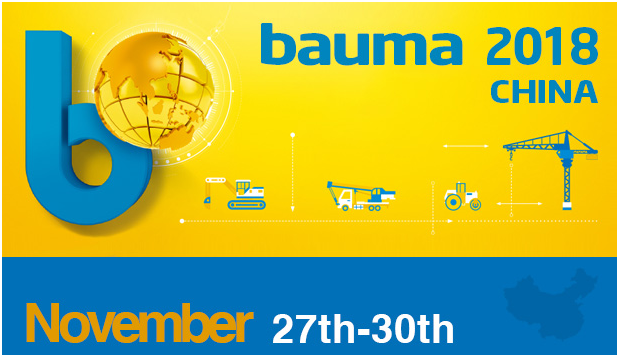 What Products We Will Display on Bauma CHINA 2018?
1. Intelligent Tunnel Construction Control System
Intelligent tunneling is the use of cloud computing and big data technology to link online sensor monitoring, environmental sensing, the positioning & controlling device, mapping equipments, geological forecasting system and etc. for data fusion and processing analysis, so as to achieve online "digital tunnel". After intelligent analysis and processing, the system will make instructions of intelligent response and decision to achieve smart services.
According to the detailed design of the tunnel construction, Vigor Intelligent Tunnel System uses the modeling software such as Revit, 3Dmax and etc. to carry out the 3D modeling of the tunnel via the parameter modeling method, visual tunnel and IOT technology, so as to realize the construction process management. It combines with the advanced geological data, surrounding rock convergence data and tunnel displacement stress data collected by the information acquisition system to achieve information sharing and early warning, so the system can realize advanced dynamic control of the tunnel construction and take countermeasures for emergencies. This system aims to construct an intelligent construction control center which integrates survey, design, construction, operation and maintenance to provide comprehensive and intelligent services for the whole process.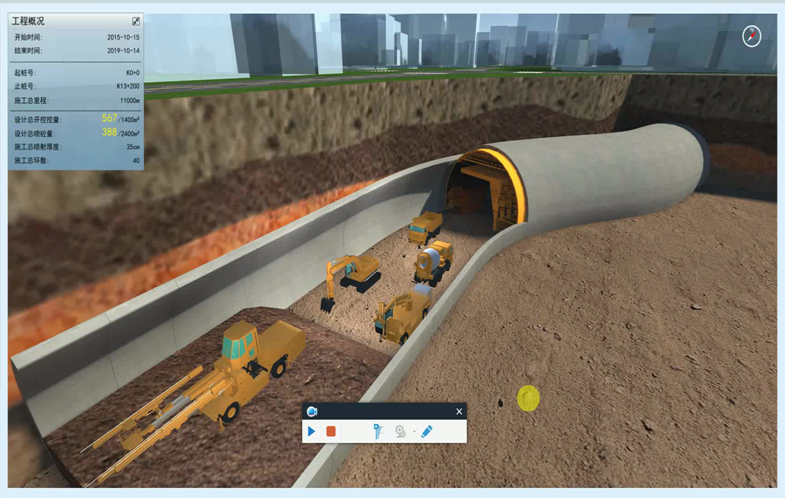 2. Sensor Products
In addition to the intelligent tunnel construction control system, Vigor Technology will also showcase its sensor products on the Bauma CHINA 2018 exhibition, covering SST400 inclinometers, SSA100 vibration sensor, SST2200-1 tiltmeter and SST2202 tilt beam sensor. These sensors are widely used in different areas for tilt measurement such as using on ship, slope, aircraft, tank, tower crane, satellite, radar and so forth.
Welcome to Visit Our Booth on Bauma CHINA 2018
The Bauma CHINA 2018 is a good opportunity for Vigor to display and promote its advanced tunnel construction control system as well as tilt sensors, and we are looking for distributors, resellers, the end-customers, OEM customers and potential partners all over the world, please don't miss such a good business opportunity. During Nov. 27th to Nov. 30th 2018, we will look forward to your coming at Booth E5.689 on Bauma CHINA 2018!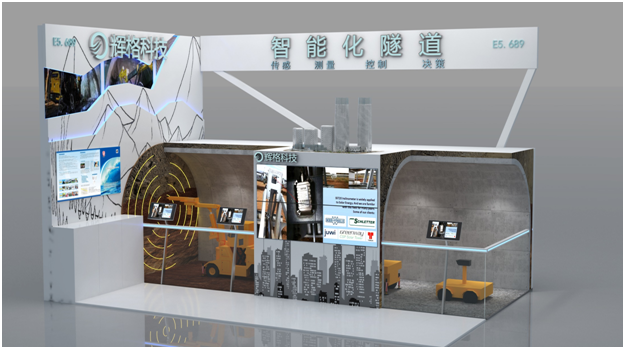 About Vigor Technology
Founded in 2001, headquartered in Shanghai, Vigor Technology is a high-tech enterprise which focuses on researching and development, manufacturing and selling inclination measurement sensors, intelligent tunnel construction control system, 3D laser scanners, 3D mapping system, inertial navigation system and etc. Vigor Technology has a strong research and development team with about 40 persons that it has various independent intellectual property rights. It is dedicated to become the leading inclinometer provider and system solution provider in order to meet various requirements of different fields and countries.