SST810 Receives Measurement Certification Report from Authoritative Third Party
Wind energy is a renewable and safe energy source. Developing wind power is of great significance for ensuring energy security, adjusting energy structure, reducing environmental pollution, and achieving sustainable development.
Tilt sensor Makes Wind Turbine Operation and Maintenance Monitoring More Intelligent
In the operation and maintenance of wind farms, the safe and stable operation of wind turbines is the primary concern of equipment managers. Wind turbines are installed in wind-rich areas, and they also may suffer from natural disasters such as mudslides, earthquakes, landslides and etc. In addition, the core components of wind turbines operate in the gear box which is of dozens-of-meters high above the ground. Under the action of irregular and variable-speed wind, gravity and blade torsion, the fan gear and gearbox are vulnerable to damage and failure, resulting in huge economic losses.
By using the tilt sensor, the wind turbine operation and maintenance personnel can monitor the shaking amplitude and direction of gear box in each second in real time. Through the accumulation of the annual swing trajectory of the gear box, its force situation throughout the year can be analyzed. This provides the basis for regular safety inspections of critical parts. Via monitoring the wind turbine inclination status under severe weather and geological conditions by the tilt sensor, it can improve the operating life of the fan, realize the function of early warning and shutdown, effectively prevent accidents, and make the operation and maintenance of the wind turbine more intelligent and scientific.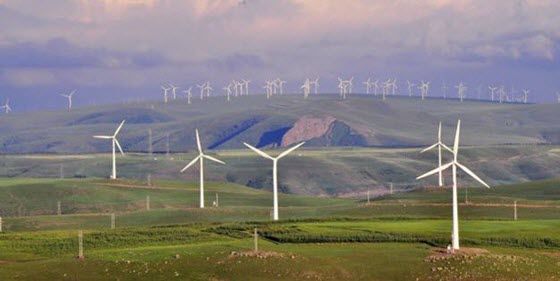 How to Overcome the Difficulty of Wind Turbine Dynamic Monitoring?
Since the wind power tower is installed at an altitude of several tens of meters and withstands the wind with irregular and variable speed load, the dynamic monitoring of the verticality and the sway of the wind turbine has been a technical difficulty for a long time. Dynamic tilt monitoring of wind towers generally uses the dynamic tilt sensors. However, many dynamic tilt sensors on the market do not have customized optimization designs for wind tower working conditions, resulting in large deviations in actual acquisition accuracy, poor long-term stability and low reliability.
In order to solve this problem, Vigor Technology has developed a special SST810 which is specially designed for dynamic monitoring of wind towers. Compared with other brands of dynamic tilt sensors on the market, the SST810 wind turbine tower dedicated tilt sensor has more stable comprehensive performance, which can effectively maintain the dynamic monitoring accuracy of wind turbine and excellent long-term stability.
Vigor Technology SST810 and SST400 Successfully Applied on Wind Turbine Monitoring in China
Through continuous optimization and improvement of existing products and three months of on-site debugging on wind farm, Vigor Technology stood out among many inclinometer sensor manufacturers and provided 100 sets of SST810 inclinometers (RS485 interface and Modbus protocol) and 115 sets of SST460 high-accuracy static inclinometers (RS485 interface and Modbus protocol) for one of the famous wind power system monitoring solution providers in 2018. The inclinometers are used for safety intelligent monitoring of wind turbines in the wind farms in Zhejiang and Hunan province. The SST810 is mounted on the tower top to monitor the roll and pitch angles when the wind blade rotates. The SST460 is mounted on the tower foot to monitor the long-term verticality.
In the inclination monitoring of wind turbine gear box under high wind conditions, the SST810 tilt sensor solves the technical problem that the tower tip dynamic measurement accuracy has been successfully maintained at 0.1°, meanwhile, the tower foot measurement accuracy is stable at 0.005°. The impact of vibration and shock in gear box under harsh conditions has been overcome with ultra-high dynamic accuracy and static accuracy. It escorts the complete wind tower anti-overturning system and guarantees stable data output.
Currently, this partner and Vigor Technology will cooperate in various fields such as energy, machinery and etc. to provide customers with more complete system solutions.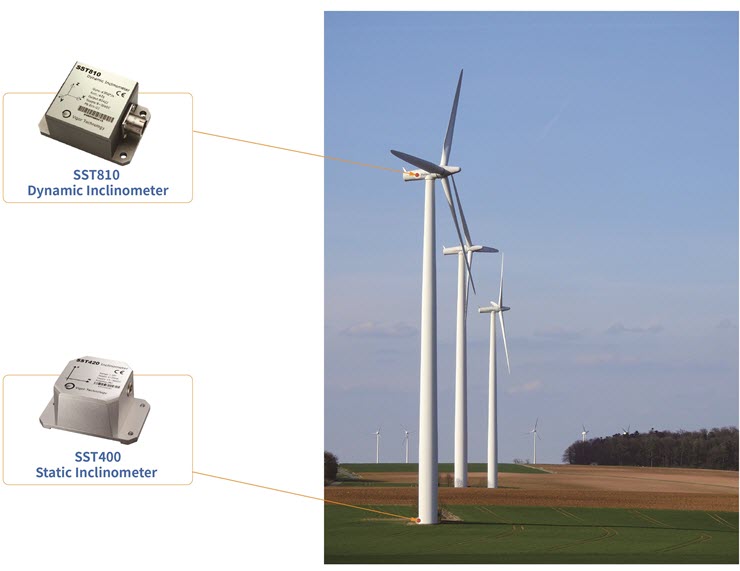 SST810 Receives Measurement Certification Report from Authoritative Third Party
The SST810 dynamic tilt sensor is an inertial product that provides high-accuracy roll and pitch angle measurement for moving objects, achieving 400Hz refresh rate. SST810 uses advanced inertial navigation technology to accurately measure the dynamic roll and pitch angles of the carrier without the aid of GPS.
At the beginning of 2019, Vigor Technology SST810 series tilt sensor has obtained the test certification of domestic third-party metrology institutions. According to the GB/T detection and testing standards, SST810 showed excellent dynamic performance and ultra-high dynamic retaining tilt measurement accuracy when it was tested with precision measuring equipment in the harsh test environment. As the report shows, SST810 can fully satisfy the inclination measurement needs of wind tower under dynamic changes.
The obtaining of this authoritative test report can be attributed to the strict product quality management system, rigorous manufacturing process and mature tilt measurement monitoring technology of Vigor Technology in the past 18 years. In order to maintain superior product quality, each tilt sensor must undergo dozens of rigorous inspection procedures such as housing modal testing, PCBA inspection, temperature compensation inspection, semi-finished product initial testing, calibration testing, accuracy testing and more.
The results of this certification test report are as follows:
1. Overview of SST810 dual-axis test error at different swing amplitudes and frequencies: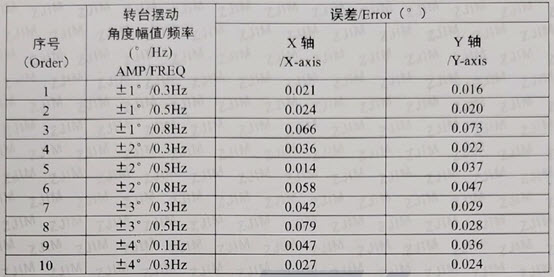 2. Two-axis sinusoidal test curve with a swing amplitude of 1° at 0.3 Hz: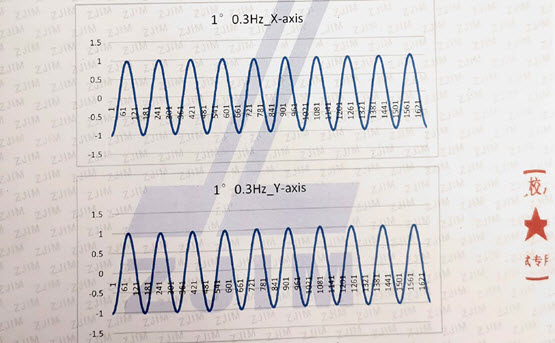 Brief Introduction About Vigor Technology
Founded in 2001, Vigor Technology is one of the earliest professional manufacturers engaged in attitude, position and orientation measurement. After years of unremitting efforts, we have independently developed sensors, data transmission equipment, data acquisition equipment, data analysis systems, automatic measurement (mapping) systems, high-precision motion control and intelligent control systems with independent intellectual property rights. Lean more about us.