Vigor Technology Announces SST920 Electronic Handheld Levelmeter
April 12th, 2019, Vigor Technology has announced the SST920 Handheld Electronic Levelmeter which is a high-quality and high working performance zero meter widely used in structural installation, laboratory measurement, precision machinery and etc. Except SST900, the SST920 is another electronic level meter developed by Vigor Technology. Both SST900 and SST920 are specially designed for high-precision level measurement.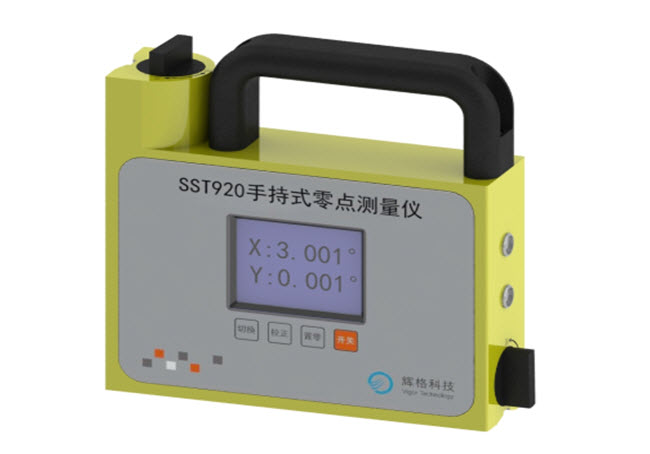 Key Features of SST920 Handheld Electronic Levelmeter
The SST920 Handheld Level Meter can enable high precision measurement of pitch/roll attitude at 0°, 90°, and 180° positions, and it is widely used for on-site installation, debugging and calibration of high-precision requirements. Its characteristics are as follows:
1. It can meet both horizontal and vertical super-high precision reference position measurement.

2. Support on-site zeroing and switching the measurement mode.

3. LCD double-axis attitude data display; display resolution up to 0.001°.

4. Ultra-high level measurement accuracy which reaches 0.005°@25°C±3°C.

5. Load capacity of its magnetic base up to 10KG.

6. Built-in high quality lithium polymer battery, supporting continuous measurement (up to 8 hours)

7. Small in size, handheld type, convenient and easy-to-carry
To learn more functions, features, technical specifications and more about our SST920 handheld levelmeter, please follow the link.
About Vigor Technology
Vigor Technology is a professional manufacturer engaged in the research and development, manufacturing and offering position and attitude monitoring products. It is one of the industry-leading manufacturers and suppliers of inclination sensors, levelmeters and tiltmeters in China. It has 18 years of experience in research & development of tilt and angle measurement technology since its foundation in 2001. To learn more information about Vigor Technology, please visit: vigordigital.com.