Vigor Technology Showcased Intelligent Tunnel System Solution on RT FORUM 2018
During November 9th to 10th, 2018, the RT FORUM2018 was successfully held in Shenzhen, China. As one of the participants of this forum, Vigor Technology showcased its new product – Intelligent Tunnel Construction Solution System to all the guests.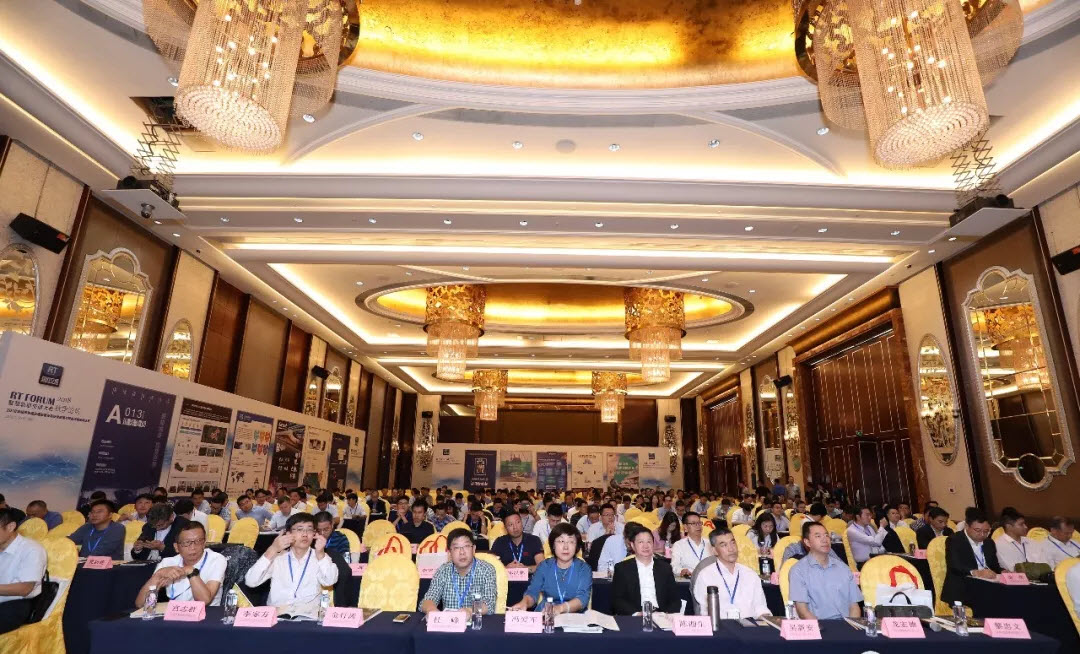 Overview About RT FORUM 2018
The RT FORUM 2018 was guided by the Comprehensive Transportation Research Institute of the National Development and Reform Commission, sponsored by the China Civil Engineering Society Rail Transit Branch, Shenzhen Metro Group Co., Ltd., Shenzhen Municipal Design and Research Institute Co., Ltd., hosted by RT Rail Transport and jointly organized by the State Key Laboratory of Information Technology for Rail Transit Engineering and China Building Energy Conservation Association & Green Transportation and Intelligent Engineering Center. The "2018 Urban Rail Transit Infrastructure Safety Construction and Intelligent Operation and Maintenance Summit Forum" was successfully held in Shenzhen.
A total of 400 rail transit industry professionals from government, industry associations, nearly 30 domestic metro owners, more than 10 design institutes, 20 construction units, 10 third-party monitoring units and more than 60 mainstream manufacturers gathered together to exchange on issues related to the safe construction of rail transit infrastructure, intelligent operation and maintenance. At the end of 2017, the investment approved by the Chinese National Development and Reform Commission in the rail construction line reached a total of 3,869.11 billion yuan which is a brand-new high record in the history. In such a fast-growing market, we must fully utilize new technologies such as BIM, cloud computing, big data, Internet of Things, artificial intelligence, and "Internet +" to further enhance the safety and efficiency of urban rail transit construction and operation management.
After two days of interactive exchanges, a total of 33 guests gave a wonderful speech. The conference promoted the intelligent management level of construction and operation and maintenance in China's rail transit industry, and promoted the technology upgrade, production mode and management mode of the urban rail transit industry.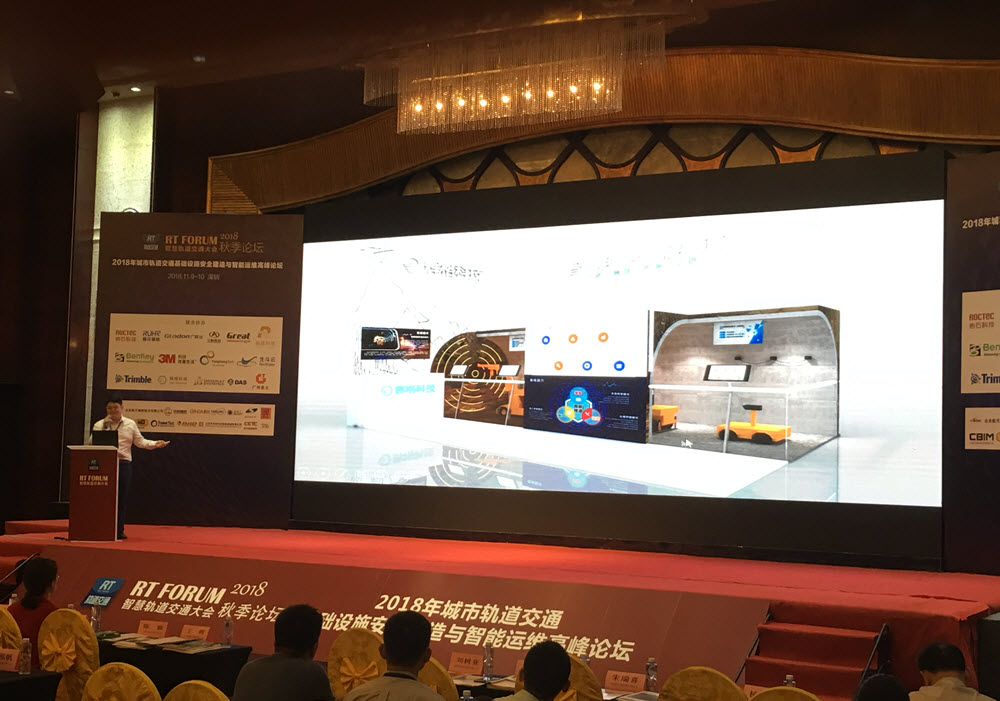 Vigor Intelligent Tunnel System Solution Attracted Great Attentions on RT FORUM2018
As one of the rail construction product and solution suppliers in China, Vigor Technology also participated the RT FORUM2018 in Shenzhen. Mr. Kong, the product manager of Vigor Intelligent Tunnel Construction System Solution, made a wonderful presentation to introduce the intelligent tunnel solution to all the participants.
1. Introduction of Intelligent Tunnel Concept
Intelligent Tunnel uses the cloud computing and big data technology to link online sensor monitoring, environment sensing, path identification planning and control, positioning and mapping equipment, combined with mobile target positioning measurement, monitoring equipment and geological advanced forecasting system for data fusion and processing analysis. After the intelligent analysis and processing, intelligent response and decision support instructions will be made to achieve smart services.
The intelligent tunnel consists of three core parts: intelligent equipment, intelligent construction, and intelligent operation and maintenance. Making full use of information technology, the advantages of information collection, information dissemination, information analysis and information display, the combination of cloud computing technology, big data technology and Internet of Things, Internet technology, it can establish a smart intelligent management cloud platform for tunnel management to realize smart perception, intelligent management, intelligent decision-making and intelligent services, and explore a new urban tunnel management mode that is efficient, comfortable, safe, low-carbon and economical.
2. Goal of Intelligent Tunnel System
According to the detailed design of the tunnel construction, it can carry out the three-dimensional modeling of the tunnel by using the modeling software such as Revit and 3DMax. It combines visual tunneling and IOT technology to achieve construction processing management. Combined with the advanced geological data, surrounding rock convergence data and tunnel displacement stress data collected by the information acquisition system, it can realize information sharing and early warning which makes advanced dynamic control of tunnel realizable, so countermeasures can be taken in time for the emergencies.
3. Overview of Intelligent Tunnel Software Platform
This platform connects construction sensing technology and information system to form the Internet of Things, uses big data technology and cloud computing technology for data fusion and processing analysis of sensory information, and creates advanced smart digital tunnel construction control center integrating survey, design, construction and operation and maintenance, providing comprehensive and intelligent services for the activities in the whole life cycle of the tunnel.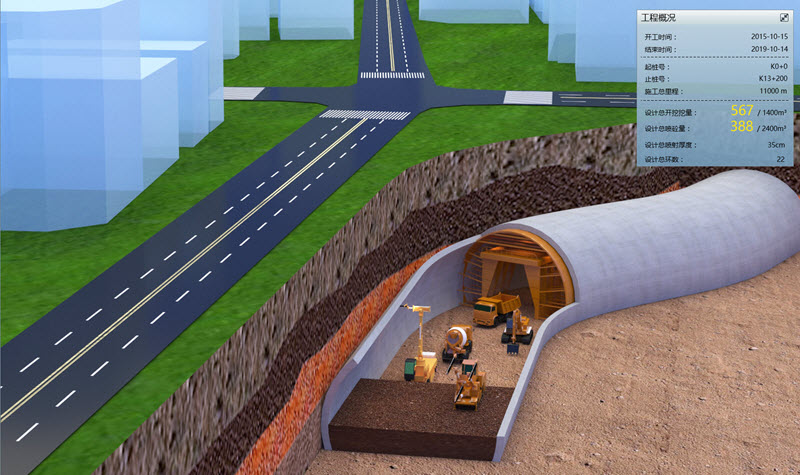 After two days of interactive communication and the wonderful presentation of Mr. Kong., Vigor Technology's intelligent tunneling solution has attracted the attention of many media and customers. We will continue to promote the improvement of the intelligent management level of construction, operation and maintenance in China and worldwide rail transit industry, and contribute to the promotion of technological upgrading, production methods and management models continuously.