I. Brief Overview
As a clean and renewable energy source, wind energy is receiving more and more attention. In recent years, wind power technology has been greatly promoted and developed. With the development of wind power, increasing wind field accidents happened, each accident has caused huge losses to relevant companies and owners. Therefore, the monitoring, data collection and analysis of wind farm operation and maintenance are particularly important.
II. Application of Vigor Sensors in Wind Turbine Installation and Monitoring
Shanghai Vigor Technology has been focusing on the field of attitude measurement for more than ten years and has rich engineering experience and product lines. In the aspect of fan monitoring, we provide professional and comprehensive products to meet various long-term, reliable and accurate monitoring requirements.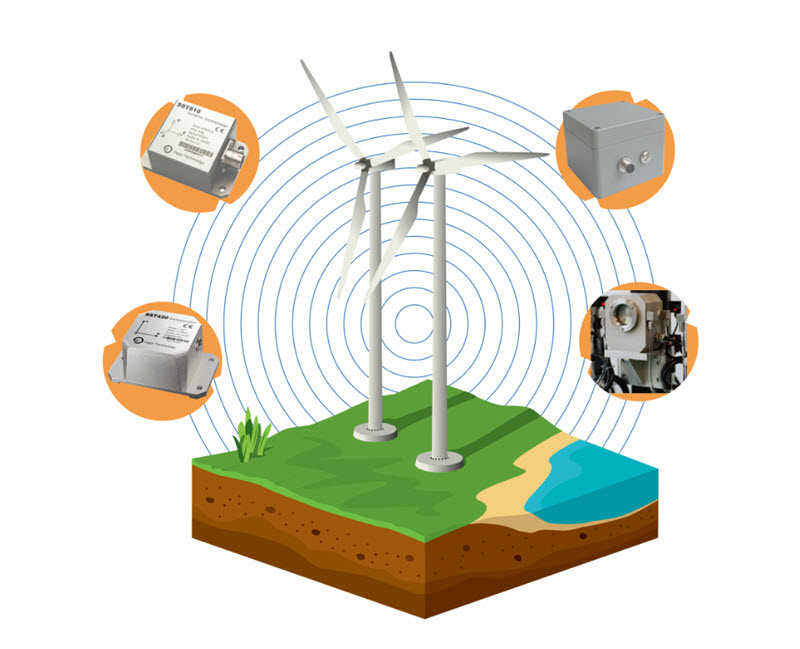 Image 1 - Multiple Sensors for Monitoring Wind Turbine Health
In the wind turbine applications, Vigor Technology products can be widely used in multiple aspects:
1. Collision monitoring and tilt monitoring during the transportation of large components of wind turbines. (Signal remote transmission and car display coexist)

2. Location of the transport vehicle, rollover pre-alarm system. (Signal remote transmission and car display coexist)

3. Initial orientation alignment solution for wind turbine installation. (Relative position, absolute position)

4. Large components lifting, single crane work process monitoring, double crane working process coordinated monitoring. (Within site security handheld display, car display, sound and light alarm)

5. Long - term monitoring of tower base inclination. (The change of absolute tilt and relative tilt)

6. Long - term monitoring of tower base settlement.

7. Tower under flange, tower top torsion angle monitoring.

8. Blade root torsion angle monitoring, tip swing distance monitoring

9. Tower top swing angle and displacement monitoring

10. Tower chamber gear box, low speed shaft, generator back cover, generator front cover, spindle vibration monitoring

11. Other customized monitoring
Image 2 - Wired Monitoring Network
III. Application Details
1. Application of Vigor Products in Wind Turbine Component Transportation
Wind tower components are bulky, weight and material damage zero tolerance, moreover, wind field is built in the no man's land, and there is no solid, stable and smooth road for transportation. Therefore, it is extremely important to monitor the attitude and location of the transportation vehicle as well as the security of the large components being transported.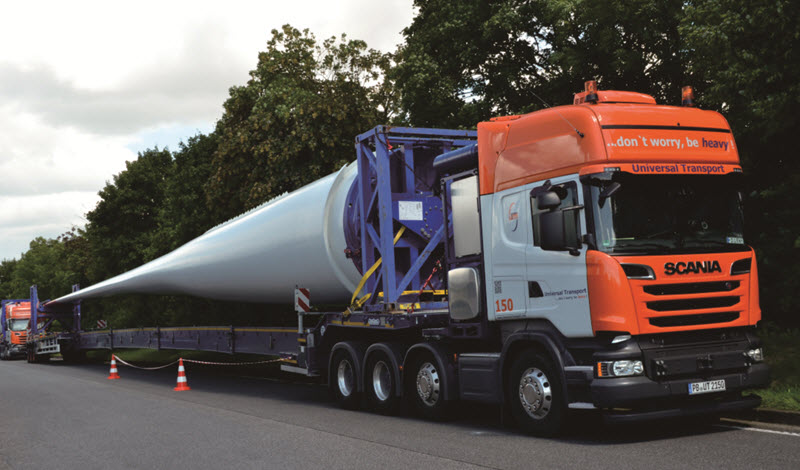 Image 3 - Fan Blade Transport
Vigor Technology provides low-cost vehicle monitoring system, including vibration monitoring, angle monitoring, position monitoring, rollover warning, other sensors and equipment.
2. Application of Vigor Products in Fan Hoisting Process
During the hoisting process of the fan, a crane is used to hoist the tower, cabin and blades. Moreover, the installation site is a carefully selected place with sufficient wind energy. Therefore, the swing of large components will increase the difficult of installation and delay the construction time.
Image 4 - Fan Large Component Lifting
Combing our own technical advantages, product advantages and years of project experience in the field of engineering machinery, Vigor Technology proposes a wireless attitude monitoring system (applicable to single cranes and double cranes) during the lifting process of wind turbine's large components, which makes it convenient for crane driver to observe the attitude of the lifted components in real time, and also facilitates the on-site commander to command on site.
3. Initial Orientation Alignment Solution for Wind Turbine Installation
After the fan has been installed, initial orientation alignment is required, due to the enclosed design of the cabin and the height limitation of the fan, the initial azimuth alignment becomes difficult and there is no very convenient and effective solution at present. Based on years of attitude measurement technology and engineering experience, Vigor Technology proposes a non-contact long-distance alignment scheme that can effectively solve the initial orientation problem of the cabin.
4. Tower Base Inclination and Settlement Monitoring
In the operation and maintenance process of the wind field, since the wind farm construction area is mostly an environment with poor natural conditions, the tilting and settlement monitoring of wind towers' concrete foundation is extremely important. Combing with years of engineering experience in the civil engineering industry, Vigor Technology provides stable and reliable sensors to monitor the inclination and settlement of concrete foundations.
5. Torsional Angle, Angular Velocity, Displacement Monitoring
When the fan is blown to generate electricity, the blades, cabin, tower top and the flange below the tower have different degrees of torsion. Once the twisting pendulum is out of the design range or safety range, it will be shut down for maintenance, even sometimes, it will cause huge irreparable damage.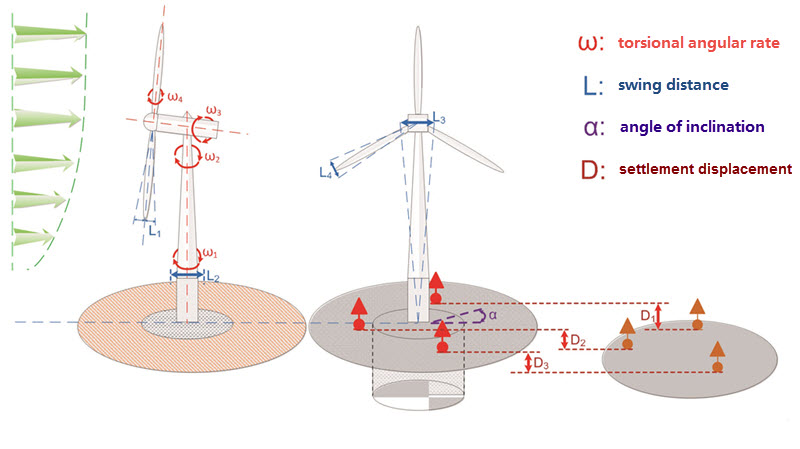 Image 5 - Twisting Angle Speed Diagram of the Fan
Vigor Technology provides complete solution and a wide range of products for solving the twist angle, angular velocity and displacement problems.
6. Vibration Monitoring of Mechanical Parts in Cabins
The vibration monitoring of alternator's rear cover, front cover, low speed shaft and main shaft of the cabin is directly related to the life of the rotating parts and the operation safety of the whole fan, it will be necessary to monitor the vibration of those parts.
Image 6 - The Vibration Points in the Fan
IV. The Sensors Used for Wind Turbine Installation and Health Monitoring
Sensors

Measurement Principle

Application

Measurable Physical Quantity

Inclination sensor

MEMS

Static

Static inclination

Inertial technology

Dynamic

Static and dynamic angle; swing angular velocity; swing acceleration

Settlement sensor

MEMS, Electrolyte

Static

Static settlement angle; Settlement displacement

Displacement sensor

MEMS

Dynamic

Displacement of dynamic swing place relative to the center point