Features
l Specially used in lifting equipment industry: chassis, boom, hook attitude measurement
l Strong anti-wind, anti-shake, anti-swing, anti-skew, anti-vibration ability
l Measuring accuracy±0.01°
l Built-in high performance accelerometer and gyroscope
l Working life time 10 years
l cross- axis error ≤±0.01°/±5°
l MEMS, Strong impact resistance and faster response
l IP67 Protection,Hard anodized aluminum alloy
l Output CAN2.0/CANOpen
l Applicable environment: tropical and subtropical regions such as high altitudes, deserts, wetlands, oceans and surrounding areas.
l Suitable for proportional arm or non-proportional arm lifting equipment, suitable for both left and right installation
Description
SST54220 inclinometer is a new-generation inclination sensor that combines the data of the gyroscope and the accelerometer. It can not only accurately measure the static inclination angle, but also measure the inclination angle under the action of short-term external acceleration. It is a new type of inclination measurement product which is especially suitable for various mobile mechanical equipment applications.
Conventional inclination sensors based on MEMS, electrolyte, potentiometer and other principles can only adapt to the measurement of the inclination angle without the horizontal acceleration of the device. After the horizontal acceleration of 2g (X and Y directions) lasts for 2s, the measurement error may reach 30° or larger. In the field of mobile construction machinery and equipment, it is difficult to obtain ideal working conditions without the interference of acceleration in the X and Y directions.
The SST54220 inclination sensor can still accurately measure when the external horizontal acceleration (X and Y directions) reaches 2g and lasts for 5~10s, and the additional error generated does not exceed ±0.05°.
Application
Various types of jib cranes, such as container reach stackers, crawler cranes, tire cranes, truck cranes, etc.
Performance
Technical specifications

Angle measurement

Measurement range

Boom:fixed bearing type-10~120°single axis;universal joint type:0~360°single axis
Chassis:±30°dual axis

Hook:±60°dual axis

Accuracy

±0.01°(static)

Current reading ±0.05°(external horizontal acceleration 2g for 5s)

Resolution

0.01°

Cross-axis error

≤±0.05°(Boom roll within ±5°)

Temperature drift

≤±0.008°/℃

Vibration suppression

For boom and platform: instant wobble (period <5s), 5g vibration, wind speed ≤7.9m/s

For hook: horizontal shaking (2g, period <10s), up and down lifting speed is not limited +300°/s horizontal rotation, 5g vibration, ≤7.9m/s wind speed

Output refresh rate

1~100Hz

Output

CAN2.0B

Power supply voltage 24±10%VDC, current consumption ≤50mA@24VDC

Follow ISO11898-2 standard, 5k~1Mbps adjustable, no matching resistance

CANOPEN

Power supply voltage 24±10%VDC, current consumption ≤80mA@24VDC

Protocol: DS301, 303, 305, device sub-protocol: CIA410, no matching resistor

Mechanical

protection

IP67

Housing material

Hard anodized aluminum alloy

outing

5 cores, M12 connector

installation

Boom type: vertical wall mounting

Chassis type: horizontal installation

Hook type: vertical wall-mounted installation

weight

350g

Climate and environment

Working temperature

-40~85℃

Storage temperature

-50~125℃

Working humidity




shock

500g,6ms, Half-sine, triaxial

vibration

5g rms,10~2000Hz,Sine, triaxial

altitude

≤5000m

climate

Tropical and subtropical climates such as deserts, land and sea and surrounding areas

Reliability

MTBF

10 years

Fall

5 meters high drop to the concrete floor without damage

ppackage

Meet the road transportation vibration environment

water proof

Rain test, and 10 minutes underwater 5 meters pressure test

anti-corrosion

Alternating salt spray test

Electromagnetic Compatibility

Execute in accordance with the relevant standards of tire cranes
Dimensions

(mm)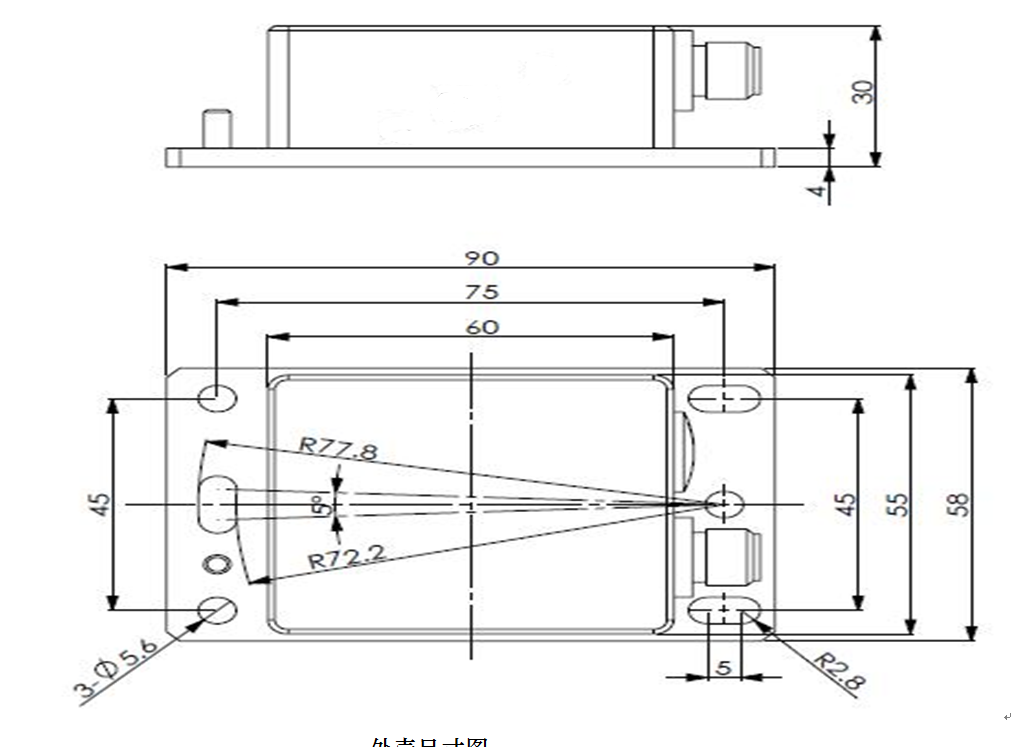 single lead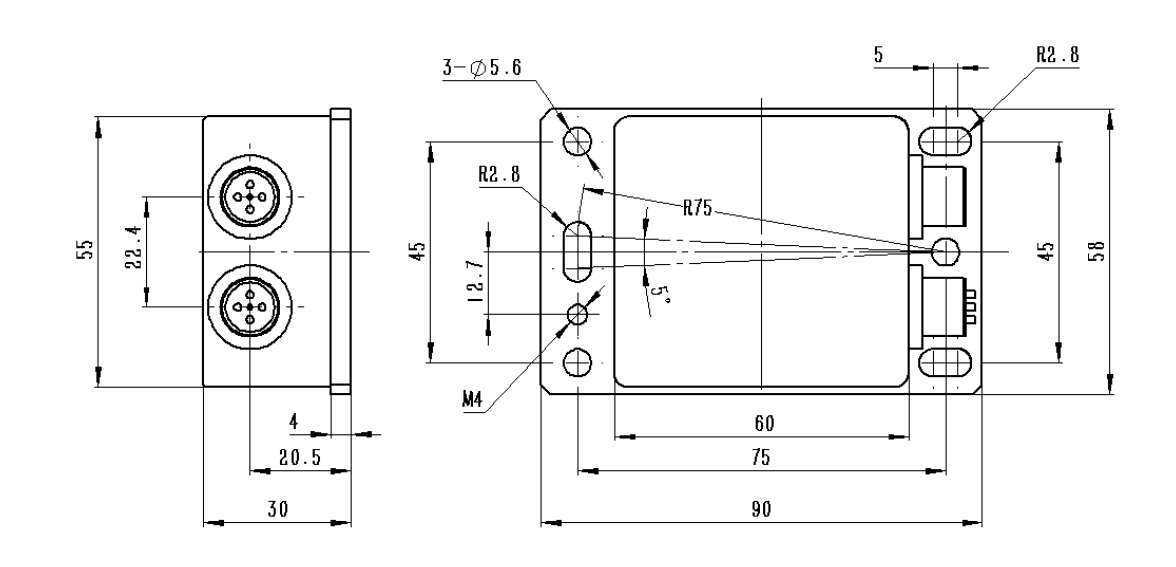 One-in-one-out lead mode
PIN Definition

| | | |
| --- | --- | --- |
| Pin | Color | RS232 |
| 1 | Green | CAN shield ground |
| 2 | Red | Power + |
| 3 | Black | GND & CAN ground |
| 4 | Blue | CAN-H |
| 5 | Brown | CAN-L |
Ordering Information

For Platform or Chassis Leveling

SST54220-01

Measurement range±30°、dual axis、CAN output

Optional:measurement range、One-in-one-out lead line

For Boom

SST54220-02

Measurement range -10~ +120°、single axis、CAN output

Optional:measurement range、One-in-one-out lead line

For hook swing

SST54220-03

Measurement range±60°、dual axis、CAN output

Optional:measurement range、One-in-one-out lead line